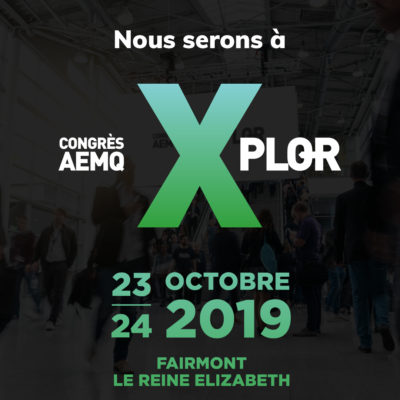 This year we will be attending the Xplor 2019 convention which will take place on 2019 October 23rd and 24th at the Fairmont Queen Elizabeth in Montreal.
Come meet us at booth number 112, our AVD representatives will welcome you with pleasure.
We will have a new product to show you as well as some promotions.
Hope to meet you.